Real Mediterranean seasonal ingredients carefully selected and prepared with the same love and passion we would cook for our own family.
Located in a cozy space on the Playa del Arenal in Jávea, Tula is a tribute to the type of honest cuisine that has been prepared in Mediterranean homes since time immemorial. Real food. Unpretentious. Food that tastes like home.
Tula is also the name of Borja's grandma, the person he spent most of his childhood with and from whom he learnt the art of cooking game and fresh produce, both from land and sea. To everyone who was and continues to be part of Tula's story – thank you!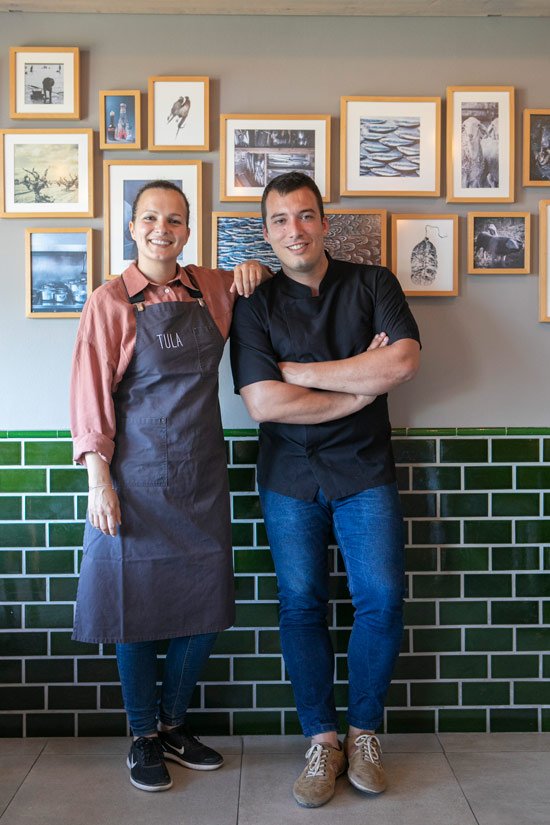 Despite being awarded a Michelin star for creating what has been classified as "a gastronomic treasure of the Mediterranean"at the age of 30, Borja still is the same Borja as always: a self-taught young man from Alcarreño – Guadalajara – fascinated by honest and unpretentious cuisine.
And Clara… Clara, is the smile that greets you when you visit Tula.
Trained at Le Cordon Bleu in Madrid, Clara taught her art to students at the EHT in La Paz in Bolivia, and worked at Quique Dacosta's three-star restaurant in Dénia.
Together, we embarked on this great gastronomic adventure in Jávea, a magical fishing village where it feels like time has come to a standstill.
Today, every single member of the Tula team feels like they are a part of Jávea and Jávea is a part of them. Ours is a history of laying Roots in Jávea. A story of Friendship. A story of Family.
Farmers, hunters, fishermen, breeders and artisans crafting products of the highest quality. Every single one of them go above and beyond every day so that Tula can surprise its clients with its gastronomic creations.
Thank you for being the protagonists of this story.
Borja and Clara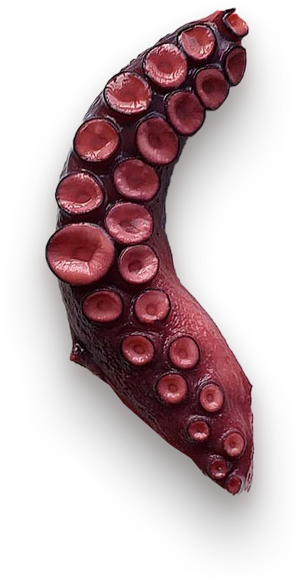 UNASSUMING AND WITH A LOT OF LOVE TO GIVE!
We are the flavours that are born from the best seasonal Mediterranean products. We are explorers of the Levantine cuisine with a single mission: To offer our clients unforgettable gastronomic experiences.
Honest experiences. Unpretentions experiences. Warm experiences that make them feel at home. Our only goal has always been to be proud of the gastronomic feats that come out of our small kitchen in Tula.
Experiencias cercanas que te hagan sentir como en casa. Nuestra única meta siempre ha sido estar orgullosos de las proezas gastronómicas que salen de nuestra pequeña cocina en Tula.

WE ARE IKE-JIME

NO SUFFERING. A LOT OF FLAVOUR.
Every night, we and the Garretas, a family of local fishermen who have been at sea for generations, decide which of their catch we want to offer our clients in Tula the next day.
The Garreta family use the Japanese Ike Jime bleeding technique to help us optimise the gastronomic experience of our clients while preserving the dignity of their catch. A much more humane slaughter method, which gives the meat a smoother and more "umami" flavour.
For us, nothing compares to seeing our customers' smiles and having them repeat the gastronomic experiences we create with such intention at Tula for lovers of good food.
Borja and Clara
¿Why not try our "off the menu stars"?
The Tula menu changes in its entirety twice a year, but every day we prepare surprise creations for you. It's a challenge that we love!
Our local suppliers suggest the freshest products of the day and we put our imagination to work right away.
The results are dishes that are respectful of the Mediterranean tradition, but also innovative and even surprising!